We are specialists in brewery logo design creating identities for breweries throughout the UK and worldwide based in North East of England
Brewery Logo Design that makes a lasting first impression
A uniquely designed Brewery Logo is the key to a strong brand and high brand loyalty.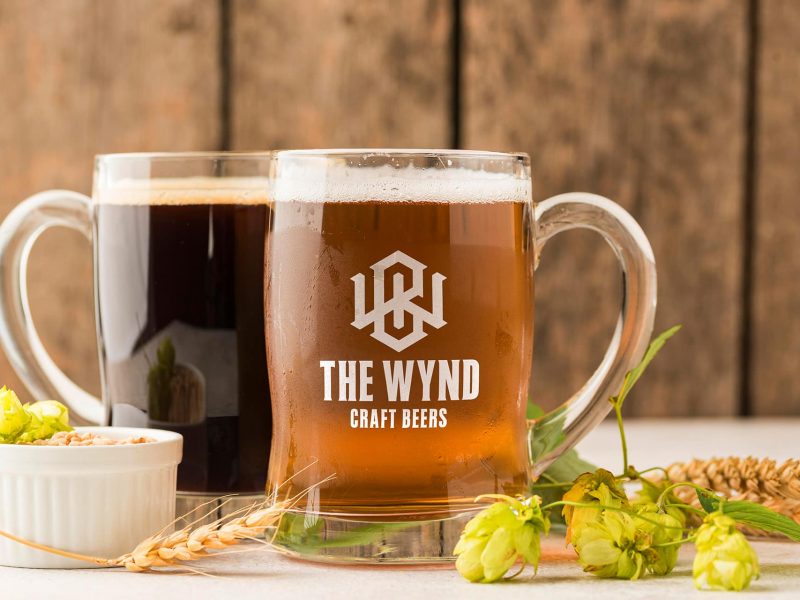 Brewery Brands First impressions
A great brewery logo design makes a lasting first impression. This helps your brewery stand out from the competition and attract new customers.
Design, Re-design or redraw your brewery logo
Our brewery logo design and redraw services ranges from simple logo designs through to full corporate identities.
Customer-engaging eCommerce websites
Creating the the right logo for any brewery is essential.We take time to understand your brewery and target market, designing a logo that will work anywhere whether it be on a website, pump clip design, keg badge or merchandise
Our approach eCommerce website design
If you are an established brewery or already have a logo we offer a re-draw service for those logos that have degraded, aged over the years or have been supplied as a low resolution file
Customer-engaging eCommerce websites
The LemonTop team produce customer-engaging eCommerce websites for many retailers that are developed from a true understanding of our client's brand and commercial objectives. It goes beyond just creating a good-looking store with aesthetically pleasing displays. Retail store design in the online world is a well-thought-out strategy to set up a store in a certain way to optimise sales.
Got a project? Let's talk…
Whether you need a refreshing change, or you just want to heat things up a little, our services can help your brand stand out from the competition. We happy to talk to you about your project, offer advice and provide free estimates.
We are a hands on accessible team that you can contact anytime. If you would like to know about how we can help you the you can talk to us on 01642 969222.
We are flexible on how you can contact us. If you prefer face to face meetings or rather have virtual meetings over Zoom or Teams then we are happy to book these in or send invites.
Alternatively you can email us at hello@lemontopcreative.com or click the 'Got a project? Let's talk…' button below.
Take a look at a selection of our work
Purity Brewery The Challenge: Purity is an award winning craft brewery established in 2005, but for a company with their…
LemonTop Gin a nostalgic taste of the seaside. There's nothing more refreshing than the essence of a LemonTop Ice Cream…
Dancing Duck Brewery
Can't recommend Lemontop enough. We initially started working with them for some new bar runner designs and what they came up with was brilliant, everyone loves them. They also built our website which I am really pleased with, however when they really came into their own though was over lockdown. They had set us up a shop on the website which we had never got up and running, when the pubs closed I needed it active "yesterday". They worked with us so quickly to get it operational, constantly making tweaks for us to get it perfect, they quite simply were my lockdown life saver. They are nice guys, professional and easy to work with
Read the case study.
or
Visit the website.
Redemption
LemonTop Creative were professional, patient, knowledgeable and responsive during the build of our new website. If you're a busy brewer needing someone who understands that, Andy and LemonTop are the designers for you.
Newcastle Gin
"LemonTop were a pleasure to work to deal with. They made a complex process simple. The results were effective, to the point, and swiftly delivered. I would highly recommend them and we will use them again for any future work"
Purity Brewing
"Thank you for all your help creating our new website...it looks spot on! We're really happy with how it's come to life."
Little Ox
"Our new brand has landed! Thanks, LemonTop! (The feedback we've had on social media has also been excellent!"
Urban Island
"We'd seen what LemonTop had done for other breweries throughout the UK and wanted our brand, bottles, and promotional material to have that unique LemonTop flavour. We're thrilled with our new brand."
4T's Brewery
"Massive thanks to LemonTop for the great work they do. Anyone looking for fresh, quirky designs, share your ideas with these guys and they will do the rest!"
Fallen Brewing Co
I'm really happy with the branding and design work from LemonTop Creative. I gave them a brief at the start of the project and the end result was even better than I hoped. Andy and Arron were great to work with; very professional, responsive and patient. I couldn't recommend them highly enough.