Developing a consistent brand message is an essential part of creating a successful business, and having an effective brand identity. A strong set of rules will ensure that your message remains consistent across all marketing and communications channels.
What Are Brand Guidelines?
Brand guidelines are documents that set out the rules and standards for how you should use your brand's visuals, voice, messaging, and content. These guidelines act like a roadmap for businesses to ensure their marketing and communications projects follow a consistent set of rules and provide a consistent brand message. It's also an important way to protect your brand from inconsistent usage and undesirable elements.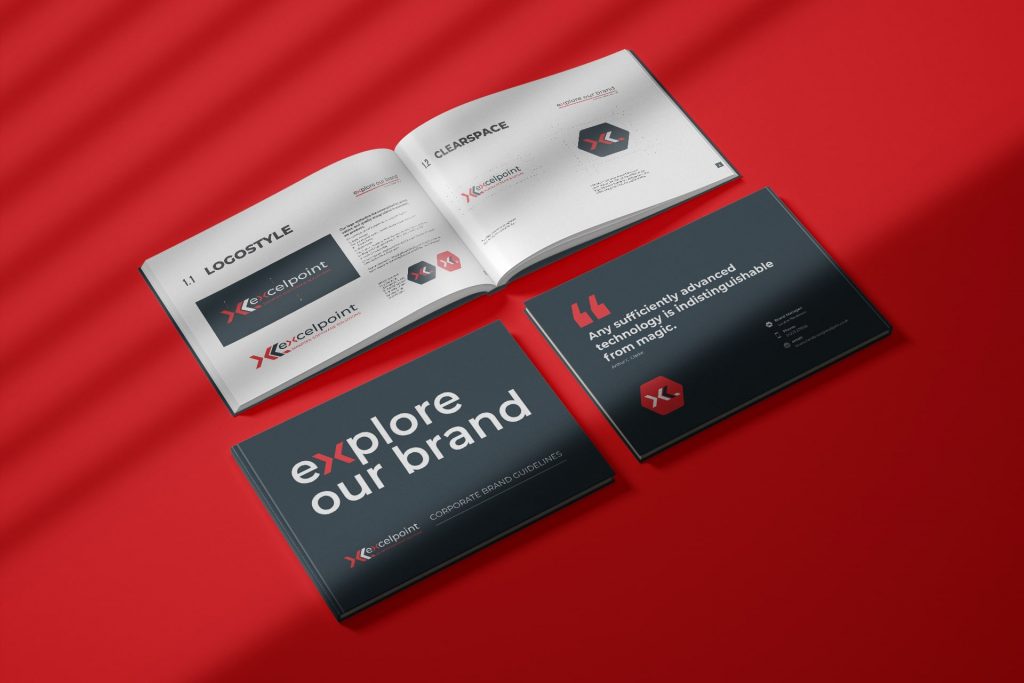 Define Your Brand Values and Goals.
Before you start creating your brand guidelines, it's helpful to know what your business stands for and outlines the objectives of your brand and create a consistent brand message. Your values give your team a foundation to refer to when making creative decisions. They should be communicated clearly in your brand messaging and woven into everything from marketing campaigns to product designs. You should also list key objectives for what you want to achieve as a business, e.g., increase web traffic or acquire new customers, before writing down any rules about how this should be achieved.
Create a Logo Design and Colour Palette.
Start by designing a logo which is unique to your brand and communicates your values. It should be memorable, recognizable, and applicable across multiple applications like web pages and social media that you plan to use as part of your marketing mix. Once you have chosen a logo design, think about the colours associated with your brand identity – this acts as an automatic colour palette across all other channels. It's important to keep it consistent but bear in mind that each platform may use slightly different variations of colour.
Establish Typography Rules for Your Brand.
To keep your brand looking cohesive with a consistent brand message across all platforms, it's important to establish typography rules from the start. Choose a font that doesn't overpower the rest of your content and helps to amplify the purpose and message of your material. Select a few strong fonts for headers and let them guide the secondary font choices for the body copy. This will give you a consistent tone in all your materials and ensure none of your content consisting of becomes too overpowering or tacky.
Create Visual Assets to Support Your Brand Story.
Visuals, such as imagery and graphics, are a key part of your branding and consistent brand message. Consider creating a library of images that all feature the same colour scheme and represent your brand's core values or message. You can also create icons or logos that can be used in various tracks to amplify your content. This will help you develop a recognizable look for your materials and ensure each content track is connected back to the overall brand identity.
Start a conversation with us today
Start a conversation today about how we can brand guidelines for your business by calling 01642 969222 or emailing hello@lemontopcreative.com
For further reading take a look at the work we do with Quantock Brewery.