Illustrating Quantock's
colourful history
showcasing: brand development • creative design • illustration • typography
BRAND DEVELOPMENT
CREATIVE DESIGN
ILLUSTRATION
TYPOGRAPHY
Quantock Brewery's latest collaboration with Flavourly saw the LemonTop team being asked to create something new and different, based on the history of the Quantock area. The brief was to move the theme away from the traditional coprorate feel, giving a more personal, biographical and adventurous feel to the cans. We had already created a modern geometric theme for the Quantock Brewery core range so we felt a more illustrative approach would be appropriate for this exciting new range.
Although Quantock Brewery gave us the names of the beers, we had to do a lot of research on this beautiful part of the UK to illustrate the full depth of its history. We looked at everything from historical railway journeys, to the alluring coastline and magnificent sight of the stars in the dark skies above the Quantock Hills. Using a traditional illustrative style, we produced 6 stunning images that summed up why Quantock is so revered by the people in the area and why tourists flock to see the wonders of this idyllic countryside. Typographically, we kept things simple, purely to let the illustrations speak for themselves, but still being a recognisable part of the Quantock family of can designs.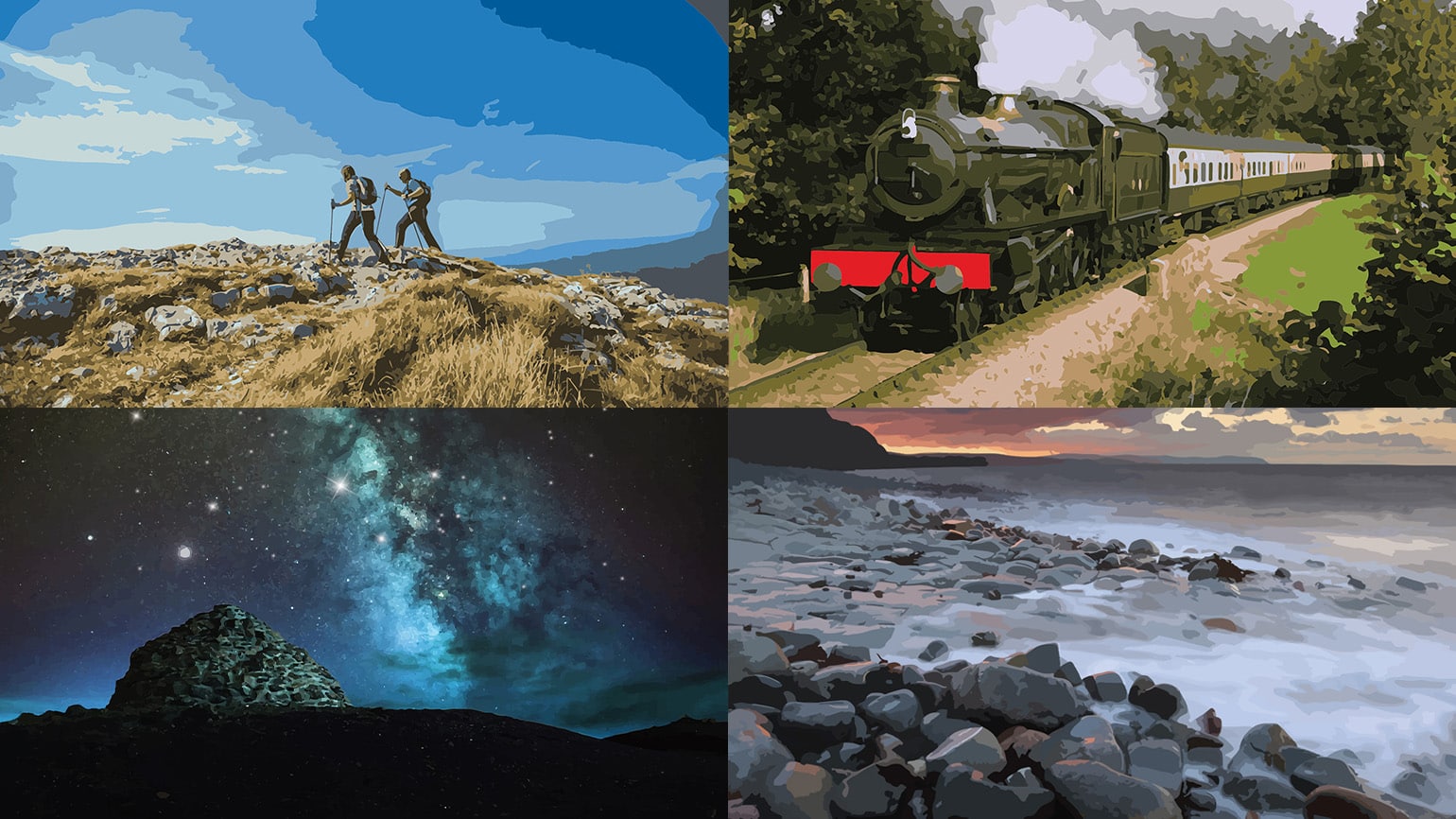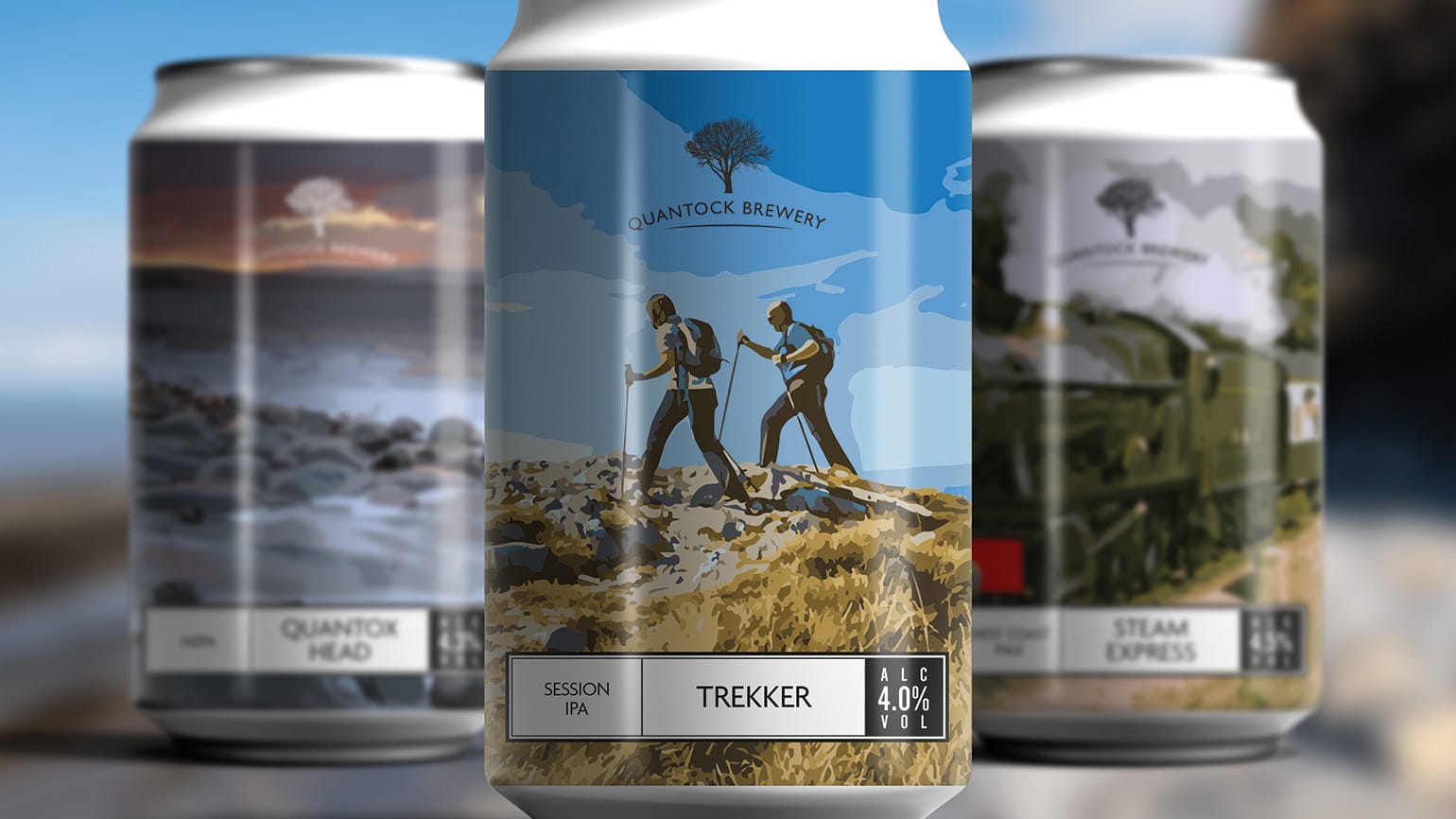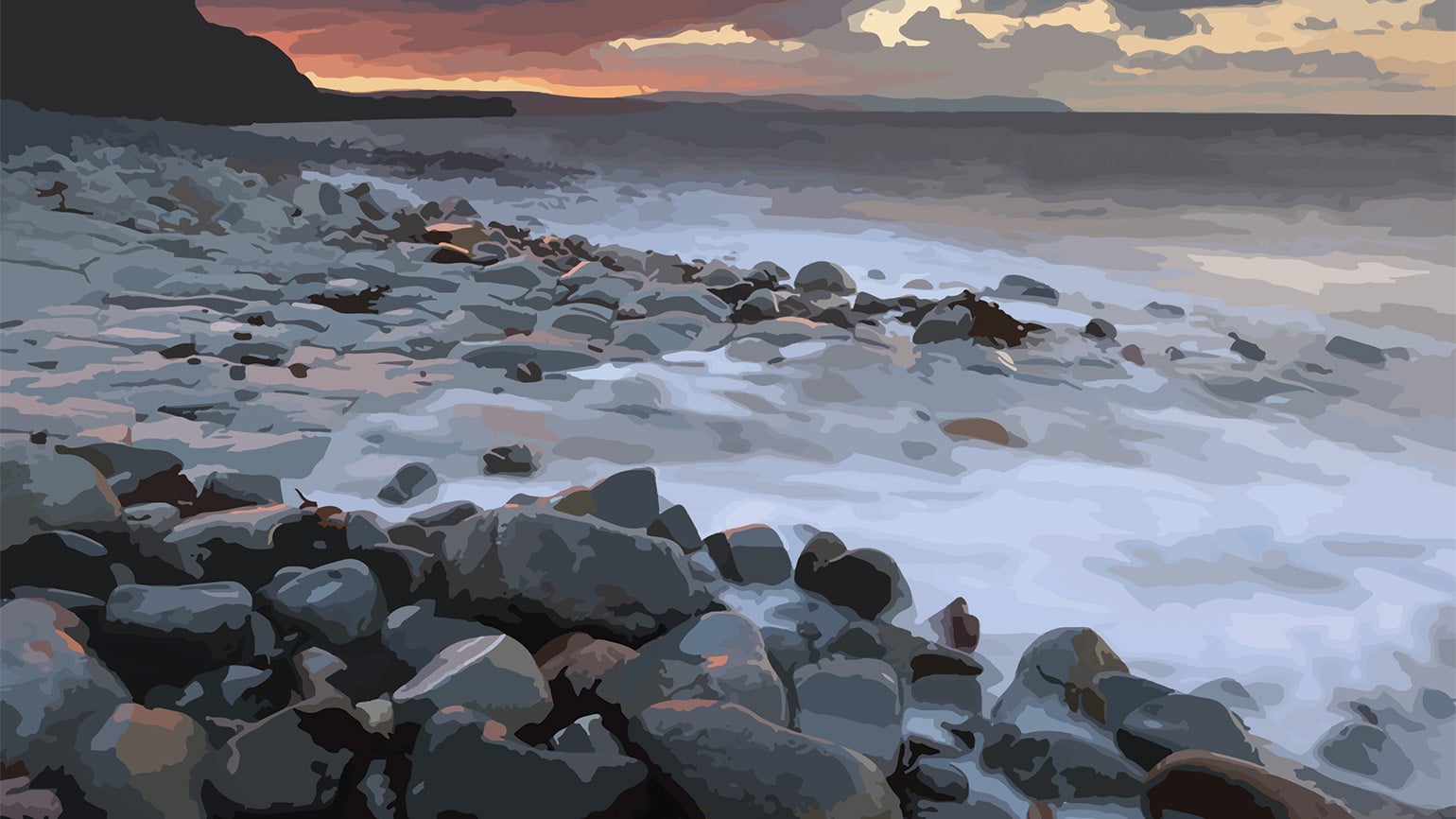 Quantock Brewery were delighted with what we had created and were excited to be able to show off such an eye–catching and engaging range of illustrative beer can designs. 
They were confident the new can designs would appeal to everybody in the local Quantock area, as well as the many visitors and tourists they have the pleasure to meet throughout the year.
From the beautiful imagery we had created, we went on to create engaging and inspiring promotional literature. Our illustrative designs had brought the depth of Quantock's history to the forefront of people's imaginations, creating a beautifully simple yet hugely captivating series of beer can designs.